Description
Live Flash Technique Workshop
w/ Nina Zadurian
Melbourne, Australia
February 15, 2020
Time: 9:30am to 5:00pm
Location: Punthill Knox, 337 Stud Road, Wantirna South Vic 3152
Cost: $240 AUD ($164 USD) – General**
$200 AUD ($137 USD) – EMDRAA or APS until February 4th**
**Note: Prices at checkout will be in USD.**
The Flash Technique, developed by Dr. Philip Manfield, has been used widely by therapists worldwide as a technique to reduce disturbance around traumatic memories. Very disturbing memories can become less painful and allow the client to be ready for other trauma therapies like EMDR. It is a highly effective technique and works well within the standard EMDR protocol.
In this one day workshop, Nina Zadurian will be teaching the Flash Technique, along with an online segment with Dr Philip Manfield.
INCLUDED IN THE ONE-DAY WORKSHOP:
Live demonstrations with volunteer attendees (from both Dr Philip Manfield and Nina Zadurian)
Q&A
Videos of Flash Technique sessions
Group practicums in which all attendees experience the Flash Technique Troubleshooting instructions
Why the Flash Technique works, including a review of the most relevant research
BENEFITS:
Use the Flash Technique immediately
Get the kind of amazing results your colleagues are reporting
A wealth of downloadable documents to reinforce what you have learned
Access to a cutting edge listserv of 1300 flash technique specialists
Join over 5500 clinicians worldwide trained in the Flash Technique
Place yourself on the World Map of flash technique professionals so that clients who need you can find you.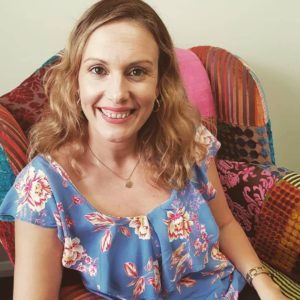 Presenter: Nina Zadurian MAPS
Psychologist
EMDR International Association- Certified Therapist EMDR Accredited Practitioner (EMDRAA)
Nina Zadurian has been involved with the Flash Technique from its beginning and assists Dr. Manfield in his Flash Technique webinars and live trainings. She has been a psychologist in Australia for almost 20 years and has worked in a range of settings, including community health and the private sector. In the past decade, EMDR has become a major part of her work.