Description
Hybrid In-person/Online Flash Technique Workshop
Melbourne, Australia
November 24th, 2023
Presenters: Philip Manfield, Ph.D. and Nina Zadurian
The Flash Technique, originally developed for the preparation phase of EMDR, is now evidence-based and can be used outside of EMDR by trauma-trained clinicians. This intervention allows clients to reduce the disturbance associated with extremely painful memories with relatively little pain. Publications in peer-reviewed journals have documented its use with earthquake victims, health care providers working with COVID-19 patients, dissociative identity disorder, highly dissociative homeless men, motor vehicle accidents, and complaints of traumatic life events. Many new research studies are supporting the underlying principle of Flash, that focusing on a trauma or phobia consciously is significantly less effective than processing without conscious awareness of exposure to the trauma. Defenses that are normally obstacles to processing do not get activated, so the technique is especially helpful for clients who dissociate and are afraid of the intensity of their memories
Flash is fast, effective, and easy to learn for therapists, and significant reductions in disturbance often happen in as few as 15 minutes. After attending this webinar, participants will be able to apply what they have learned and begin using the Flash Technique immediately in their psychotherapy practices. Additionally, they will be able to recognize and address many of the clinical difficulties that can sometimes arise.
Everyone who registers will receive access to the webinar recording to watch at their convenience for one month following the live presentation. Don't want to wait until this webinar? In your confirmation email, you will receive access to the recording of the most recent webinar to view immediately in the meantime!
Flash Technique: Basic Principles and Protocols
Time: 9:00 AM to 5:00 PM AEST
Date: November 24th, 2023
Cost: In-person (includes lunch): 225 AUD*
Online/remote: 175 AUD*
Location: Punthill Knox, 337 Stud Road, Wantirna South Vic 3152**
Refund Policy: Fees are fully refundable minus the payment processing fee until 2 weeks prior to the beginning of the training, after which all fees paid are non-refundable.
*Note: Prices at checkout will be in USD
**A small amount of free parking is available onsite at Punthill Knox
---
WHAT'S INCLUDED:
Live demonstrations with volunteer attendees
Q & A, both written and live
Videos of Flash Technique sessions
Group practicums in which all attendees experience the Flash Technique
Troubleshooting instructions
Why the Flash Technique works, including a review of the most relevant research
EXTRA BENEFITS:
Be prepared to use the Flash Technique immediately
Get the kind of powerful results your colleagues are reporting
A set of downloadable documents to reinforce what you have learned
Access to a cutting edge listserv of over 4000 Flash Technique specialists
Place yourself on the World Map of Flash Technique professionals so that clients who need you can zoom in and find you
Attendees will be able to:
Explain 3 aspects of the Flash Technique that help to reduce distress for clients during processing of a disturbing memory.

Describe the current literature supporting the use of the Flash Technique as an evidence-based intervention.

 List the 5 steps of the Flash Technique protocol.

Describe 5 common issues that may arise and can hinder Flash processing if not addressed.
---
A RICH AND ENGAGING EXPERIENCE.  By the end of this webinar, you will have seen at least 6 Flash Technique sessions of five to fifteen minutes each, some involving troubleshooting.  You will come to understand the mechanisms that we believe account for the powerful results that the Flash Technique produces, and you will have had the opportunity to experience the Flash Technique yourself.

DESIGNED TO FIT YOUR NEEDS. If the next webinar is not convenient, or you don't have a six hour block available to attend, or you can't imagine staying engaged – let alone entertained – for 6 hours,  we have some options designed specifically for you.

DO IT YOUR OWN WAY.  You can watch the entire webinar or only as many live hours as you are able. At another time complete watching the recorded video of the webinar and earn six hours of CPD credit.
ATTENDEES LOVE IT.
This format has allowed us to successfully train over 13,000 therapists, worldwide over the past few years in the use of the Flash Technique. Here are some of their comments:
"Terrific. Very positive experience!"
"Super exciting and easy to implement."
"Excited to use with my clients.""The best class I have ever taken."
About the Presenters:
Philip Manfield, Ph.D. is the developer of the Flash Technique, an intervention that permits the processing of trauma virtually painlessly. Developed in 2016 for use in the preparation phase of EMDR, it makes possible the processing of extremely disturbing memories that clients might otherwise be unwilling to address. In the past six years, eleven papers have been published supporting its effectiveness. Together with his colleague, Lewis Engel, PhD, he has presented introductions to the Flash Technique at five national and international conferences, conducted webinars and workshops in eleven countries in addition to the United States, and trained over 13,000 clinicians.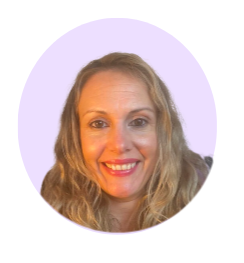 Nina Zadurian- Psychologist, MAPS, Consultant EMDRAA & EMDRIA
Nina has been a registered psychologist in Australia for 22  years. She has worked over a variety of sectors including both community health and privately with a wide range of adult populations. Over the past decade, Nina has focussed primarily on EMDR as a treatment modality and is an accredited practitioner and consultant for the EMDR Association of Australia (EMDRAA), as well as a certified  therapist and approved consultant for the EMDR International Association (EMDRIA). Nina has been in a clinical and teaching role for the Flash Technique since its development in 2016.