Description
Hybrid In-person/Online EMDR MasterClass
Melbourne, Australia
November 25th, 2023
Presenters: Philip Manfield, Ph.D. and Nina Zadurian
Attend a MasterClass in EMDR and Flash advanced techniques, which will be most beneficial to EMDR-trained therapists. It will consist of lecture, demonstrations, video, practicum, and Q&A. Topics include finding source memories, developmental Negative Cognitions, uses of resourcing, complex PTSD, addressing attachment issues, OCD, and clinical implications of case conceptualization.
EMDR MasterClass
Time: 9:00 AM to 5:00 PM AEST
Date: November 25th, 2023
Cost: In-person (include lunch): 225 AUD*
Online/remote: 175 AUD*
Location: Punthill Knox, 337 Stud Road, Wantirna South Vic 3152**
Refund Policy: Fees are fully refundable minus the payment processing fee until 2 weeks prior to the beginning of the training, after which all fees paid are non-refundable.
*Note: Prices at checkout will be in USD
**A small amount of free parking is available onsite at Punthill Knox
---
WHAT'S INCLUDED:
Lecture
Video
Demonstrations
Practicum
Q&A
TOPICS INCLUDE:
Finding source (feeder) memories
Uses of resourcing
Addressing attachment issues
Handling blocking beliefs
Case conceptualization
Order of targeting
Developmental Negative Cognitions
Complex PTSD
---
About the Presenters:
Philip Manfield, Ph.D. is the developer of the Flash Technique, an intervention that permits the processing of trauma virtually painlessly. Developed in 2016 for use in the preparation phase of EMDR, it makes possible the processing of extremely disturbing memories that clients might otherwise be unwilling to address. In the past six years, eleven papers have been published supporting its effectiveness. Together with his colleague, Lewis Engel, PhD, he has presented introductions to the Flash Technique at five national and international conferences, conducted webinars and workshops in eleven countries in addition to the United States, and trained over 13,000 clinicians.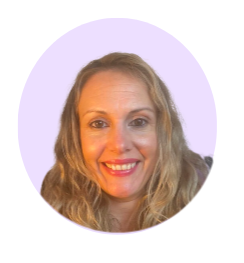 Nina Zadurian- Psychologist, MAPS, Consultant EMDRAA & EMDRIA
Nina has been a registered psychologist in Australia for 22  years. She has worked over a variety of sectors including both community health and privately with a wide range of adult populations. Over the past decade, Nina has focussed primarily on EMDR as a treatment modality and is an accredited practitioner and consultant for the EMDR Association of Australia (EMDRAA), as well as a certified  therapist and approved consultant for the EMDR International Association (EMDRIA). Nina has been in a clinical and teaching role for the Flash Technique since its development in 2016.